Our construction management philosophy focuses
Published: January 22 for
Rhinoconstructions
Our
construction
management
philosophy
focuses
on developing an interactive, inclusive working relationship among the client, the design firms, and the Rhino Construction team. We begin the
management
process immediately upon award and remain your partner until the project is complete, the building is fully operational, and all of the members of the team are satisfied.
INDUSTRIAL
SERVICES
DIVISION
Plant Relocations utilize the full extent of Rhino Industrial's specialized "Turnkey" capabilities. This turnkey ability simplifies scheduling of the installation process and offers our customers a single point of contact. A well-coordinated Turnkey Relocation is cost effective. Time spent waiting for equipment and other contractors to complete their responsibilities is virtually eliminated. Often, one multi-craft crew can replace a number of crews with singular crafts.
NATIONAL RETAIL DIVISION
Rhino Construction Group National Retail Division has built a reputation constructing full spectrum retail and restaurant facilities for many Fortune 500 companies throughout the United States. Our goal is to provide a convenience which will benefit the client by decreasing labor cost, increasing production and quality in the field all while reducing problems.
Write review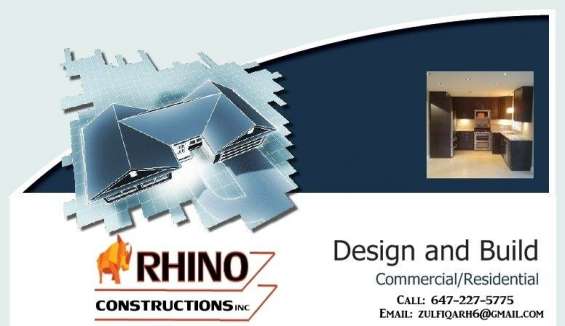 Our construction management philosophy focuses
Write review
Leave your comments on this ad
Offensive messages and spam will be removed
Related ads