In one body fitness*
Published: January 21 for
Liliana
Living in
Mississauga
or Etobicoke?
This is for YOU!
Have you started working on your 2018 nutrition and
fitness
goals?
In One
body
is a no judgement
community
and we want you to be a part of it. Come and see what the buzz is all about.
When:
Every Wednesday from 6:30 PM - 8:00 PM
Where:
Location: St. Thomas More School, 3270 Tomken Road Mississauga L4Y 2Y7 main intersection Tomken Rd and Bloor St West
Read about us on SNAP:
https://southmississauga.snapd.com/events/view/1092805
We offer FREE wellness body profile evaluation !
Your first time class is FREE!
We have a unique 90 min program combining a nutrition talk, a cardio muscle conditioning workout and a stretching sequence to cool down and meditation.
You will get:
-semi-private personal training
-nutritional coaching
-personalized workouts
-accountability to your goals
-stretching warm-up and cool down routines and meditation
100% results = 80% nutrition + 20% active lifestyle
Take advantage of our FREE wellness profile evaluation. Let us guide you on your nutrition plan and let's monitor together. Our experience and knowledge in wellness, nutrition and stretching will bring your goals into real experience and great results.
Whether you want to lose fat, build muscle, boost strength, reshape your body, or simply eliminate stress from your mind and body, we have the program for you.
Join us weekly for a highly accessible program designed for all, in the exploration of your body and mind. We will introduce you to the necessary lifestyle and mechanisms that will transform your body and your mind and in return will make you happier, healthier and ultimately experience a higher quality of life.
Please bring your yoga mat and water.
First time coming FREE session.
Limited spots available.
Register via email:
info@inonebody.com or here by RSVP
Or www.meetup.com/In-One-Body/
Fees:
-drop in $12 cash only
-10 sessions card $100 valid till May 30 st 2018
In One Body Team is looking forward to see you on Wednesdays!
Write review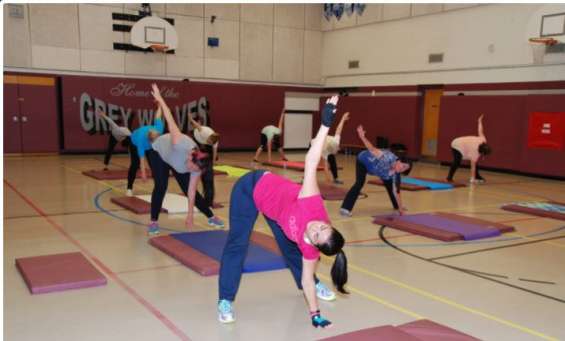 In one body fitness*
Write review
Leave your comments on this ad
Offensive messages and spam will be removed
Related ads